A 90-second multisensory mindfulness experience that easily fits into your daily routine.
"If you want to find the secrets of the universe, think in terms of energy, frequency and vibration."

Nikola Tesla
"Any experience that we have through our senses whether of sound, light or touch is a vibration"

Alan Watts
"What you think, you become. What you feel, you attract.
What you imagine, you create"

Buddha
Choose the affirmation that resonates with you
Love & friendship, health, gratitude, confidence, and beyond. When you change your mindset, you change everything.
Affirmate yourself and your personal items in 90 seconds
Affirmate integrates your personal items with a practice that transforms affirmations into light and sound vibrations.
Experience the Affirmate Effect
This connection forms a tangible link between your intention during the practice and your item. It serves as a reminder and helps to maintain the mindful state throughout the day.


It is similar to the way that beads, charms and other personal items are used in spiritual and religious traditions — to reinforce and remind us of the practice.
We are a guide, not an instructor. Our users are people from all walks of life, and not necessarily mindfulness experts.
Affirmate is a place to start or continue finding meaning in daily life.
Self-improvement is a journey.
To move forward, we should be curious and open-minded enough to explore and experience new ways of mindful living.
The shift towards a more intentional and mindful way of living is not just a passing trend – it is a necessary response to the fast-paced and often overwhelming lives we lead.
Affirmate's mindfulness experience easily fits into our daily routine, and cultivates a greater sense of well-being with deeper meaning and fulfillment in everything we do.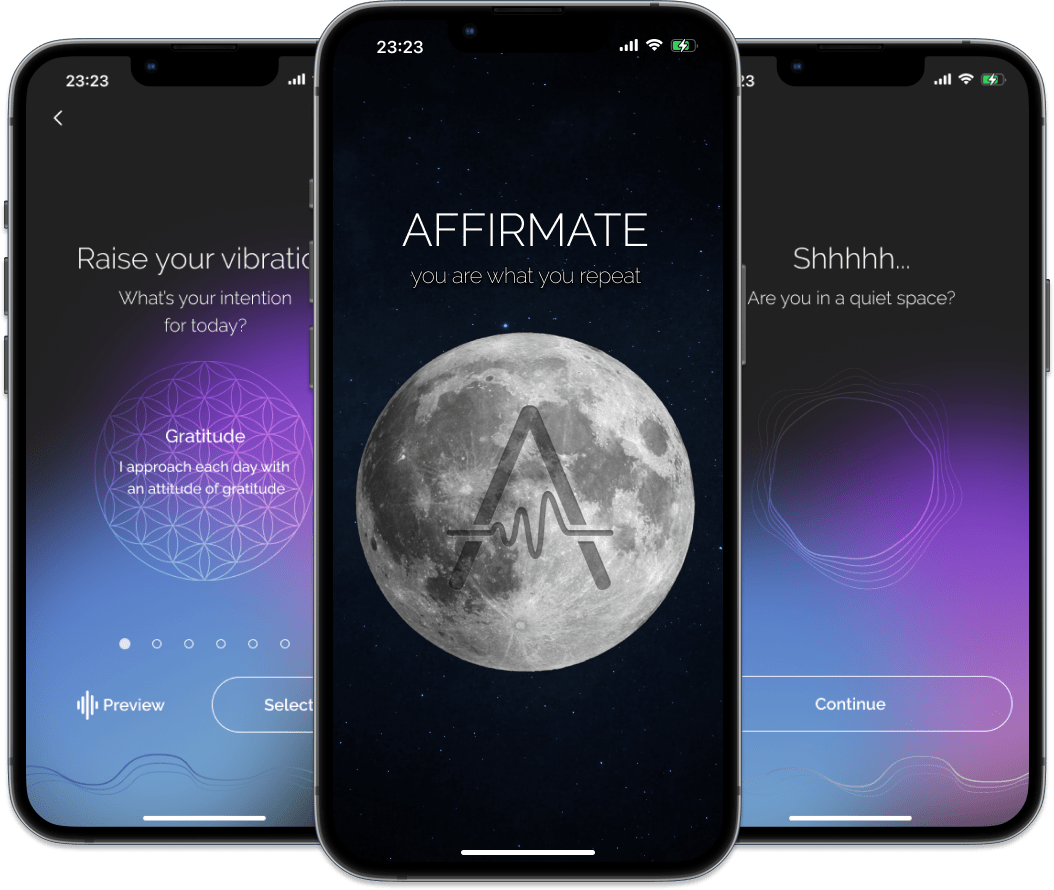 Try Free for 7 days, then $5.50/month
(billed annually at $66/year)